Direct Selling News March 2023
TAKING THE LEAD
35 Female Founders Shaping the Channel's Future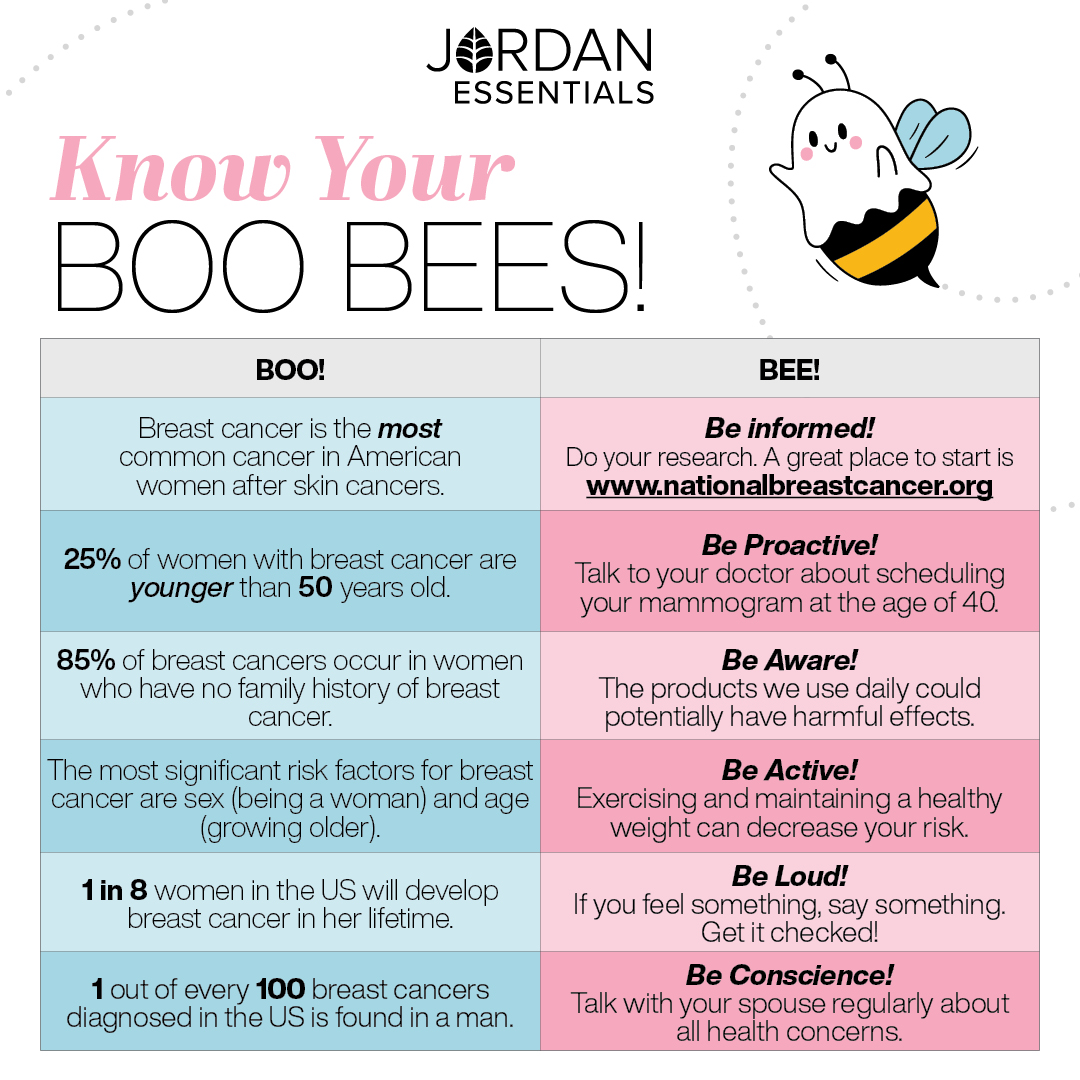 Know Your Boo Bees!
Boooo…the facts about breast cancer are not fun.  Stop for a moment and look around at your best friend, sister, mother, grandmother, aunt, daughter, your daughter's best friend, and yourself.  Statistics say that one 1 in 8 women in the US will develop breast cancer in her lifetime.  It's personal! So let's get personal about it.
As we begin October, we are encouraging you to know your Booo Bees!  Knowing the not-so-fun facts about Breast Cancer can help us BEE active in taking preventative steps.
Being informed about what you put into your body and onto your body is a first step. We are all aware that eating a healthy diet is important to overall health but what about the products who use topically every day?  It's important to read your labels and know the ingredients in the products we use in our daily body care routine. An easy switch to make this month is to eliminate harmful ingredients from your daily deodorant routine.
Several studies have shown that aluminum, parabens, and sulfates are potential problem ingredients lurking in your antiperspirants and deodorants.
Many popular deodorants and antiperspirants include aluminum which blocks sweat by clogging your pores, and therefore blocks odor that comes along with it. Here's the rub– it's unnatural and interrupts the body's ability to sweat and rid itself of toxins.
Included as preservatives, parabens help prevent fungi and bacteria from growing in products. While they are effective at their job, they have also been known to mimic estrogen in your body's cells.
Sulfates are salts that help remove oil and dirt and reduce moisture. Their drying ability can cause skin irritation and allergic reactions.
While these ingredients may be effective at their job, they are also increasing your health risk because they are being absorbed through your skin. The biggest problem is they may be linked to kidney and liver issues, Alzheimer's, and breast cancer in both men and women.
Jordan Essentials' deodorants free you from these toxins and allow your body to do what it was meant to do – without the stink. Our super-effective deodorants use plant-based science to control odor. They minimize wetness, leave skin smelling clean and fresh, and glide on easily.
When switching to a natural deodorant, you may need to detox your pits for the best results.
1. Cleanse with our Activated Charcoal Bar Soap to pull out the impurities.
2. Help fight smelly bacteria with Spritz Your Pits with a couple of sprays of this powerful essential oil blend under each arm and allow to dry.
3. Apply just a couple of swipes of Jordan Essentials' deodorant of your scent choice. It doesn't take much.
During the month of October, Jordan Essentials is committed to doing our part. $1 from every purchase of our Black Raspberry Vanilla Deodorant and $5 from each purchase of our Detox Bundle will be donated to Breast Cancer Awareness.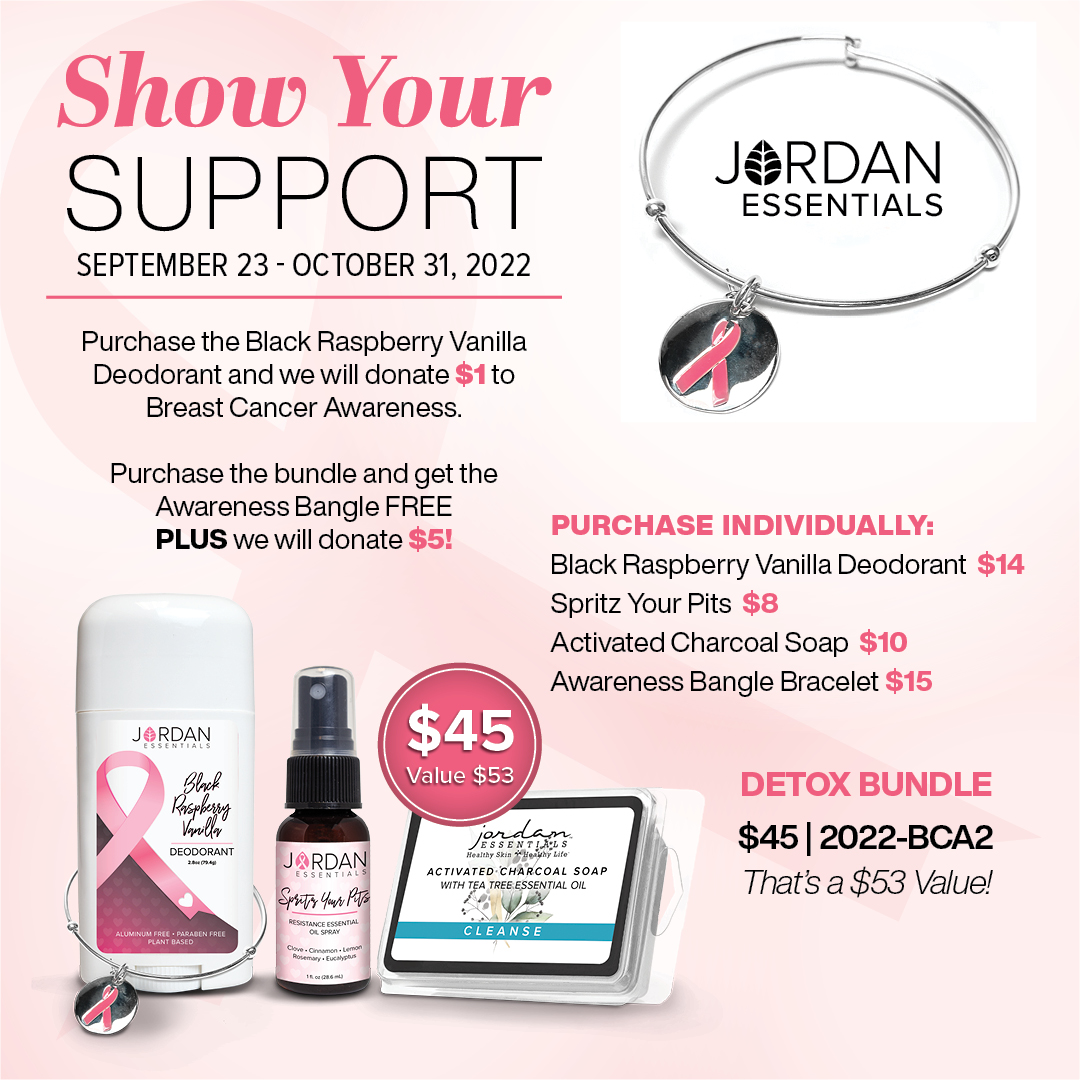 After the detox period, you can cleanse with Jordan Essentials Shower Gel as part of your daily routine. Be patient – this routine can take several days. If your detox needs a little extra boost, apply our Purifying Charcoal Mask under your arms once a week.
May is National Skin Cancer/Melanoma Awareness Month!
With more than five million people diagnosed each year, skin cancer is one of the most common types of cancer. It is also preventable and can be highly treatable when caught early.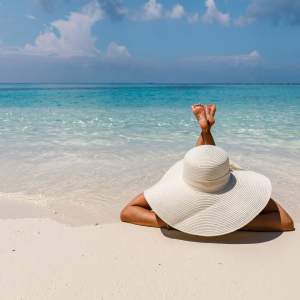 Here are a few facts about skin cancer that you may not know:
More than 90% of skin cancer is caused by sun exposure.

1 in 3 Caucasians will be diagnosed with skin cancer at some point in their lifetime.

Dark skin tones absorb twice as many UV rays as fair skin tones, but people with darker skin tones still need to use sunscreen – melanin can only provide a natural protection of up to SPF 13.

One bad sunburn during childhood can double the risk of skin cancer later in life.

Melanoma is the most common cancer in young adults, especially young women.
These statistics are scary, but there is plenty of hope! We can take steps to protect our skin and prevent skin cancer. Here are some tips:
Wear sunscreen every day.

The Skin Cancer Foundation recommends using a sunscreen with an SPF of 30 or higher. 

Mineral makeup naturally provides some sun protection as well. The minerals used act like little shields, and the UV rays hit the small particles and bounce off.

We have a full line of

Mineral Makeup

for nontoxic beauty solutions.

Dress for the occasion.

Cover up with clothing, a large hat that covers your face and neck, and wear UV-blocking sunglasses when out in the sun for long periods of time.

Using a rash guard with UV protection when swimming will also help to protect your arms, neck, and torso.

Set up a cool environment.

Try to stick to the shade, especially during the time when the sun is the fiercest (usually 10 a.m. to 4 p.m.).

Use an umbrella or tent to create shade in open areas and keep track of the time you're spending in the sun. Try not to overdo it!

Use the right kind of sunscreen. Mineral sunscreen gets to work as soon as it's applied. It creates a physical barrier so that UV rays are reflected, not absorbed into your skin. This makes it more effective for acne-prone skin, and less likely to cause irritation. Our Mineral Sun Stick is super easy to apply and small enough to carry with you anywhere. Chemical sunscreens take up to 30 minutes to begin working effectively. Many contain toxic ingredients that may help to protect the skin from UVA and UVB rays, but also add stress to your lymphatic, circulatory, and nervous systems, and have a negative impact on marine life. Be an informed consumer and know what you are putting on your skin.
Go sunless. Want to protect your skin but still have a nice tan? Try Jordan Essentials Sunless Tanning Lotion. JE Sunless Tanning Lotion uses the natural sugars in your skin to darken the pigments for a natural tan that doesn't turn orange, streak, or discolor. Available in Sunkissed or Bronzed!
Check yourself.

Do your best not to burn, and if you do, treat immediately with

Skin Relief

Lotion. With aloe, seaweed, chamomile, and green tea – it's the perfect way to naturally promote healing.

Check your skin regularly for abnormalities, and if you are concerned with any lumps, spots, moles, or discoloration, see your dermatologist immediately.  Skin issues are best treated when detected early.

Set a yearly appointment for a check-up exam with your dermatologist, especially if you are often out in the sun.
Follow these simple steps to keep your skin cancer risk factors low. Please share with friends and family so they too will be armed with this knowledge and keep their skin safe. Prevention is the easiest way to keep our skin healthy – get your sunscreen on!
For informational and entertainment purposes only. Not intended to diagnose, prevent, treat, or cure anything. Consult your healthcare provider with specific concerns.
It's that time of year when the days get longer, the sun shines brighter, and the flowers are in bloom.
Kids everywhere are dying to get outside and celebrate. After-school days are filled with playdates on the playground, picnics in the park, and patio dinners with friends. We don't know about you, but we are sensitive to putting anything toxic around my family. When looking for insect repellent we avoid DEET.

DEET is a key, stinky ingredient of many popular bug sprays on the market. Its safety is questionable. Studies have linked it to nervous system issues, respiratory issues, and skin reactions. . Luckily, there is a choice available – JE Bug Away Spray! Studies by Consumer Reports found that deet-free products, like Bug Away Spray, can actually work better!
Bug Away Spray contains no harmful ingredients. It naturally repels pests using natural ingredients like Oil of Lemon Eucalyptus and Peppermint Essential Oil. Oil of Lemon Eucalyptus—not to be confused with Lemon or Eucalyptus Essential Oils—comes from the leaves of a specific species of the eucalyptus tree. It naturally repels bugs!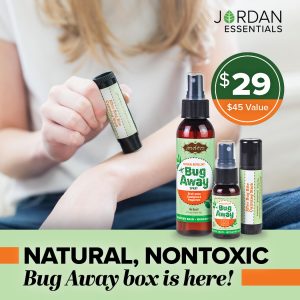 And, unlike DEET, there is ZERO evidence that Oil of Lemon Eucalyptus is harmful. Not only is it a powerful and effective tool for repelling pests like mosquitoes and ticks, but it is also potentially helpful with muscle spasms, joint pain, and sinus issues.

Peppermint Essential Oil is also effective at repelling spiders and rodents! Plus, peppermint has soothing and cooling properties.
And best of all this combination smells amazing!
Jordan Essentials Bug Away Spray can be applied directly to skin, clothes, and pets (with the exception of our beloved feline friends, no kitties) and can be used around your home. It can be safely used on children three years and up. For younger kiddos, apply it to their strollers, carriers, or surroundings to keep them protected without applying it directly to their skin.
It makes me feel good to have safe, natural alternatives like this for my family. If you're like me and want to take a more natural approach to your bug spray, grab your Bug Away Spray today!
Jordan Essentials Bug Away Spray is DEET free! Jordan Essentials does not claim to diagnose, prevent, treat, or cure anything. Information is provided for educational and entertainment purposes only. Contact your healthcare provider with specific concerns. Not endorsed by the FDA.
During the winter months, it's no secret that our skin suffers from dryness. One of the areas that suffers the most is our feet. Treat your feet this season with our December JJ Box! We've got everything you need to take care of your feet and keep them healthy during the cold, dry months.
Keep Your Feet Moisturized & Healthy
Don't neglect your feet during wintertime! Everything from cracked heels and calluses to dry skin and nails, can put a damper on the holiday season if your feet aren't healthy.
In order to keep your feet healthy, exfoliate your skin with an effective foot scrub. This will help heal cracked and calloused skin. Use a thick and moisturizing shea butter to soothe and smooth out your skin. In the shower, don't forget to cleanse your feet too!
Once you've taken care of your feet, make sure to maintain their healthy by wearing thick socks all winter long—avoid walking barefoot!
December JJ Box For Healthy Feet
This December, our biggest concern is making sure you treat yourself and indulge in a spa-like treatment for your feet. Treating your feet is the ultimate way to bring the luxury spa experience into your home!
Our Jordan Essentials JJ Box features our Peppermint Foot Scrub and Peppermint Shea Butter, along with an exfoliating mitt to use for scrubbing and moisturizing.
Shea butter is one of the best ingredients for moisturizing your feet because shea butter effectively repairs and heals dry skin, provides anti-inflammatory benefits, deeply moisturizes and strengthens skin, and it even relieves tired and achy muscles.
Try Dead Sea Salts For Ultimate Foot Health
Here at Jordan Essentials we love to soak in magnesium salts to soothe tired muscles and immerse ourselves in the ultimate relaxation experience. But what you may not know is that you don't have to take an entire bath just to heal your feet. Fill your tub or a bucket with warm water and dead sea salts for a rejuvenating and healing foot soak.
Magnesium salts are essential for rebooting tired feet, and they'll fuel your feet with nutrients like magnesium, potassium, and calcium. Try one of our seasonal scents like Peppermint.
Be sure to check out this month's Joyful Jordan Box to treat yourself this holiday season!
As we approach December, we're officially feeling the effects of the colder weather and dry air. Our skin is cracked, our lips are chapped, and we're in need of some serious pampering! On top of the harsh winter weather, we've got the added stress of the holiday season and a pandemic keeping us busy and dealing with complicated social distancing guidelines.
Ahhh, time to take a deep breath. Trust us when we say we've got you covered when it comes to winter self care. Our guide to winter self care features ways to boost your mood, relax your body and mind, pamper yourself, heal dry skin and lips, and find both comfort and joy during the winter months.
Use essential oils to boost your mood: Stress and holiday busyness aside, the winter weather has a tendency to bring down our moods, especially after Christmas and New Year's is over. One of the most effective ways to improve your mood is to use essential oils. You can add them to your unscented products, use them in cleaning products, add them to our hand sanitizer, or diffuse them in your house to lift your spirits. Try our Peace Herbal Blend Spray to spritz calming essential oils in every room of your house!
Bathe in dead sea salts to relax: Relax tired muscles and sleep better with our effective dead sea salt soaks. Whether you're experiencing stress, or you need to recover after working out, these bath salts will revive both your body and your mind. Magnesium, potassium, and calcium soak away aches, pains, and daily wear. We love the Peppermint soak for its festive scent, but you can also try our Unscented soak and add your own favorite essential oils!
Apply face masks for pampering: There is truly nothing better for pampering yourself than using face masks. Not only do face masks cleanse, purify, and revitalize your skin, but they are also soothing, relaxing, and indulgent. We love the Detoxifying Clay Mask for that much-needed deep cleanse that removes pollutants and toxins from your skin. You can even use this mask for a spot treatment for any blemishes that you have. Our Purifying Charcoal Mask is essential for cleansing your pores, purifying your skin, and gently exfoliating.
Use lip balm to heal chapped lips: If there's one thing you simply can't skimp on during winter months, it's taking care of your lips. Make sure you're using lip balm daily to take care of your dry, chapped lips. We love using the Lip Care Duo which includes a shea butter lip balm with cherry, and a lip exfoliant.
Find a daily moisturizer and body lotion for soothing dry skin: While you may already use a daily moisturizer for your face, make sure you're also using a body lotion every day to ensure you're combatting dry skin head to toe. For your face, try our luxurious Red Wine Deep Daily Moisturizer, and for your body, use one of our Shea Body Butters.
This week on our Weekly Spotlight Sale, we're featuring a Comfort and Joy Collection. This collection includes Skin Relief, which is a proprietary blend of nutrient rich aloe, green tea, seaweed, chamomile, and vitamin E. This thick body lotion soothes even the driest skin, and will bring you comfort! The collection also features our blended essential oil, Orange Lavender Essential Oil Blender Buddy, that will bring you joy this season. The Comfort and Joy Collection is only $20, so you'll save $4!
This holiday season, give the gift of natural, clean, and healthy beauty and skincare products! Every Jordan Essentials product is made in the USA and created to enhance your health, ensuring that you are using good-for-you ingredients and straying away from anything that is harmful for your skin and body.
Enjoy this Made In The USA Gifting Guide with some of our absolute favorite Jordan Essentials products! You'll find a gift for everyone on your list in this holiday guide!
Mini Holiday Wassail Diffuser: This limited edition diffuser features a delicious holiday scent that will warm any home and make it feel perfectly cozy this Christmas.
Pumpkin Face Mask: Our popular pumpkin face mask is back for this week only, because 'tis the season! Pumpkin is incredibly nourishing for the skin and full of beneficial vitamins that give a youthful glow. And, one can't help but fall in love with the smell of pumpkin in your beauty products!
Lavender Essential Oil Dropper: Lavender is no doubt one of the most popular and loved essential oils, and for good reason. Lavender is soothing, reduces stress, calms nerves, and brings peace and joy. Right now you can purchase two lavender essential oil droppers for the price of one!
Lip Care Duo: For perfectly plump and healthy lips, every girl needs the Lip Care Duo, which includes a lip exfoliant and shea cherry lip butter. Both feature vitamin E for optimal lip health.
The Fragrance of Hope: Hope is a beautiful holiday message to share with your loved ones this season. The new Fragrance of Hope is made with lemon, lavender, and rosemary essential oils, and it is meant to uplift your soul, relax, and restore during seasons of stress.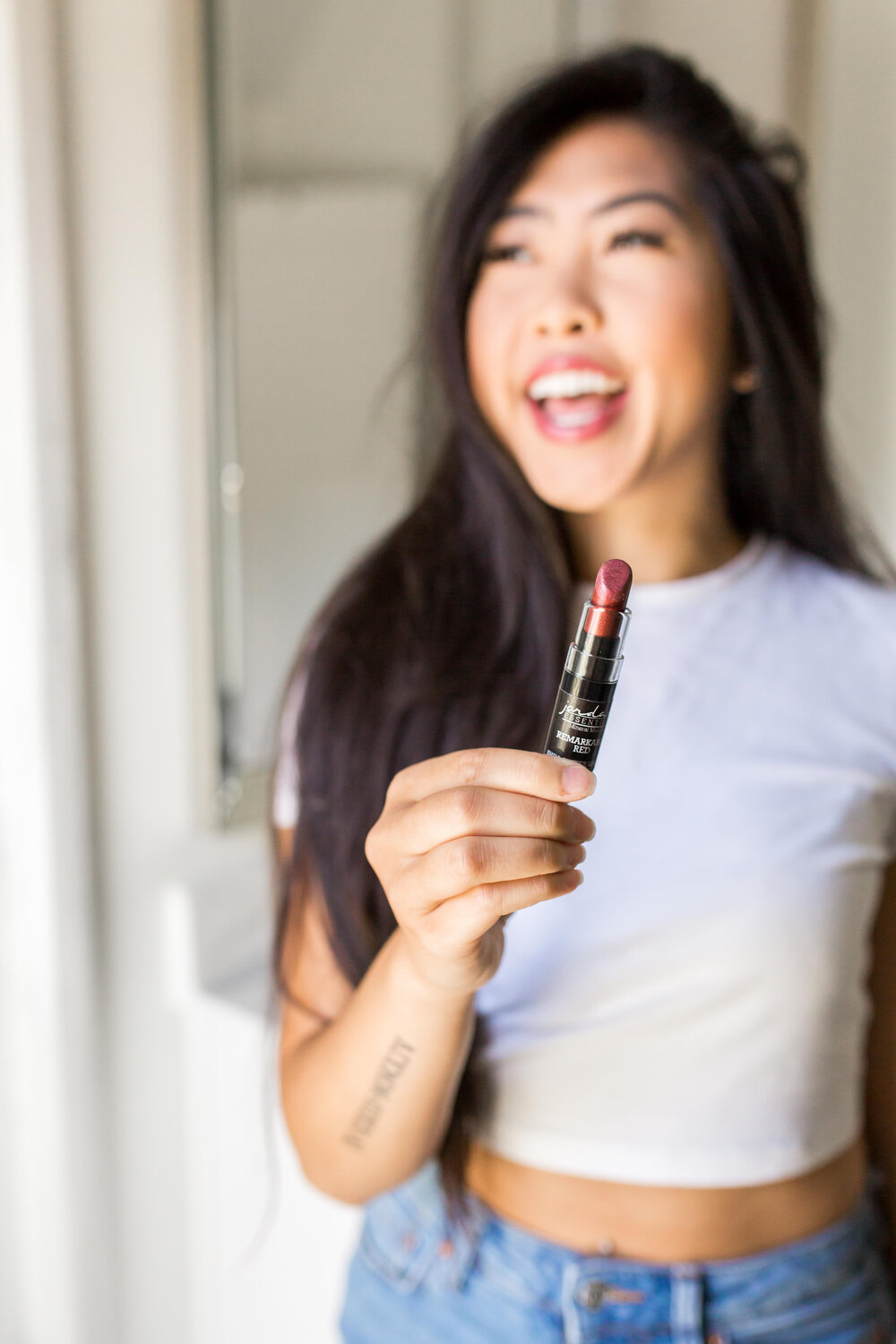 Lip Butter Lipstick – Remarkable Red: A gorgeous red lipstick is all you need to transform your look for the holidays. This remarkable red color is the perfect winter shade, and the lipstick is infused with vitamins, making it a nourishing lipstick that won't cause chapped lips!
Tinted Lip Gloss – Cranberry Crush: Pair this gift with one of our lip butter lipsticks, or gift it on its own. Not only is Cranberry Crush the ultimate holiday color, but it also happens to be full of healthy vitamins to nourish your lips too!
Super Serum Set: For the skincare obsessed, our Super Serum Set combats aging with a trio of effective and proven botanically-based serums. The three serums include Time Rewind Eye Gel, Age Defying Serum, and Tone & Firm Serum.
Green & Clean
:
There is not a single person who wouldn't welcome the gift of cleanliness this year! Our Green & Clean Serious Clean is free of harsh chemicals, but is still effective in warding off germs, bacteria, viruses, and pathogens. This is the ultimate household cleaner that everyone needs.
Dry Shampoo: Dry shampoo is basically a girl's best friend. It's essential for keeping your hair fresh and beautiful every single day. Give the gift of healthy dry shampoo made with natural, nourishing ingredients!
Premier Essential Mineral Makeup System
:
If you really want to splurge on that special girl in your life, our mineral makeup system features every essential makeup product a girl could possibly hope for. The kit includes a tinted moisturizer, mineral powder, pressed eyeshadows, eyeliner, primer, tinted lip gloss, lipstick, cheek tint, bronzer, mineral veil, and mascara.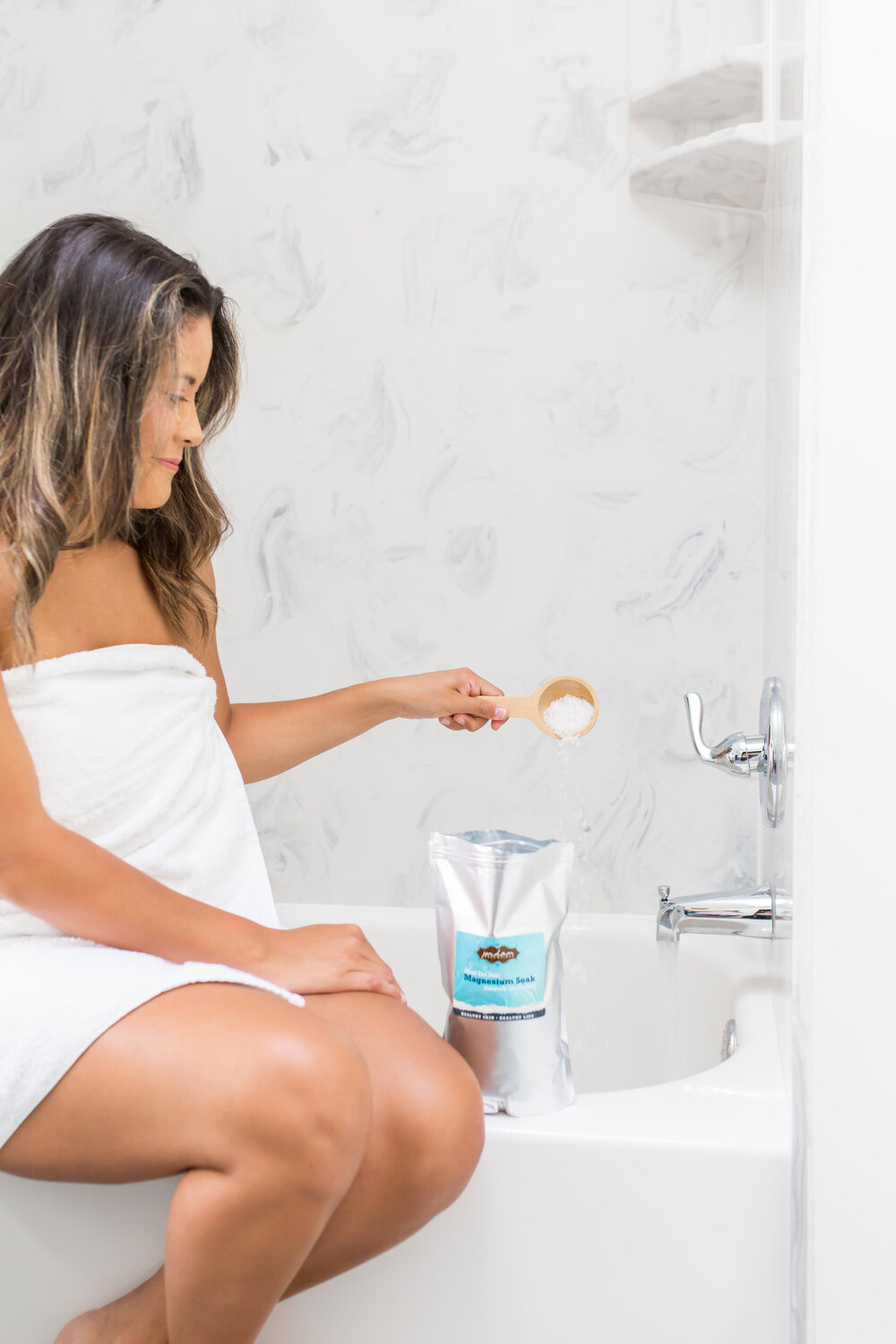 Magnesium Dead Sea Salt – Peppermint: What could possibly be more relaxing than soaking in your bath with the scent of soothing peppermint? Our Magnesium Dead Sea Salt in peppermint relaxes tired muscles, promotes deep sleep, and relieves aches and pains in the body.
Everyday Body Care Collection: Our Everyday Body Care Collection is the ultimate gift set for anyone obsessed with skincare. The kit includes a salt scrub, shea body butter, shower gel, foaming hand soap, and lotion bar. Choose between a wide variety of fragrance combinations!
Orange & Lavender Essential Oils Premier Baby System: For anyone with little ones or a baby on the way, this beautifully-scented and all natural kit is the perfect gift. It features a baby lotion bar, baby wash, and baby lotion—all with orange and lavender essential oils.
So what will you be gifting this season? Whatever you decide, you can't go wrong when it comes to sharing the gift of health and wellness.
We are so excited that the holiday season is finally here and that we have so many options to choose from for convenient online shopping. At Jordan Essentials we have numerous holiday gifts as well as our Joyful Jordan seasonal gift box.
We've broken it down so you have a simple and easy-to-use gift guide for every important person in your life! This gift guide includes some stocking stuffer ideas, gift ideas, and ideas on how to make sure every important person in your life feels special this holiday season.
Your Children
This has been a challenging year for everyone, but your kids are likely to have experienced the worst of it. With school and sports being different and having to spend part of the year isolated from friends, it's especially important to make sure your kids feel treated this year!
Teenage Son
Your son has likely been asking for something big on his Christmas wish list, and he's no doubt made it clear to you what he wants. In addition to gifting your son with what he wants most this year, it is also a great time of year for giving back to the community. One idea to make this season more special for you and your son is to volunteer together or pick a charity to donate to. While building his character, you're also teaching him what matters most during this time.
For stocking stuffers, your son will want something practical that he can actually use. Fill his stocking with our hand sanitizers! This hand sanitizer set comes with two essential oil blender buddies — Orange & Lavender, and Lemon & Peppermint.
Teenage Daughter
What are some of the experiences your daughter has missed the most this year? Think of ways to bring her favorite things into the home—think manicure sets, new hair products, clothes from her favorite store, or anything else she's been asking for. To make the holiday season more special for you and your daughter, find something the two of you can do together that doesn't involve material things. Take her to her favorite restaurant, buy tickets to the botanical gardens, go for a hike together, or do anything else that is special for you two.
She'll love having her stocking filled with beauty and skincare products! Gift her the gorgeous kabuki/blender brush duo and our mineral makeup products for natural ingredients that will enhance her beauty. She will also love this seasonally-scented cranberry lip balm to keep her lips smooth and healthy.
The Mothers In Your Life
Your mother and mother in law are two of the most dear people to you, and whether you have been able to see them in person or not this year, 'tis the season for showering them with love…and gifts, of course. When it comes to the mothers in your life, you can never go wrong with natural beauty products that will improve their skin and overall health.
Your Mother
For your mother, it's more about the thought and love behind your gifts than the gifts themselves. Take some time to write your mother a loving note, thanking her for being such an amazing mom.
But you'll also want to give her the November Joyful Jordan Box, which comes with a Pear Spice Bar Soap, Helio Spray, Peace Spray, Hope Shea Butter, and a $5 gift certificate so she can pick something out just for herself.
Mother In Law
Show your mother in law how much you care this holiday season by gifting her with a full essential oils set that comes with a durable case. This set includes the new duos, Peppermint & Lemon, and Lavender & Orange. Go the extra mile and include some unscented shea butters or dead sea salts that she can scent however she wants. Or on a personal card, include some of your favorite scent combos for her diffuser.
Other Important People On Your Gift List
For anyone else on your gift list this year, you can't go wrong with some of our holiday products. From gift tag lotion bars to pomegranate cider hand and body lotion, we've got something for everyone on your list!
Child's Teacher
We can all agree that teachers deserve the best of the best this year! Treat your teacher with our "Gift Tag" Holiday Happy Box. This box features a Pomegranate Cider Lotion Bar, a Soothing Magnesium Stick, and Pomegranate Bar Soap. Not to mention, the cute packaging is sure to give your child's teacher a big smile!
Best Friend
Let's be honest, we couldn't get through this year without our best friends. In addition to writing a note showing your immense gratitude for her support, gift her with our essential oil blender buddy duo—and remind her that she's your main buddy. Give her our hand sanitizer for her to use her essential oils with, and don't forget to mention that as long as she keeps her hands germ-free, the two of you can continue on with your socially distanced wine dates!
For more gift ideas, be sure to check out our entire holiday shop complete with seasonal (and healthy!) presents for everyone special in your life.
When we think of the holidays, we think of sharing things that we love with the ones that we love. For us, this holiday season is all about sharing natural products for healthier skin and a healthier life.
Jordan Essentials products contain healthy ingredients like aloe, apricot oil, chamomile, coconut oil, magnesium, and essential oils just to name a few. We are also adamant about leaving out ingredients that may be harmful such as aluminum, gluten, Isopropyl Alcohol, Mineral Oil, parabens, SLS & SLES, and more!
It is easier than ever to share these products with friends and family, and you may even be rewarded by doing so! Share natural and healthy products by hosting your very own spa party this holiday!
So, why host your own Jordan Essentials online party? Here are four reasons why now is the best time to do so.
Earn free products– The holiday season can be expensive for many, so this time of year is perfect to be rewarded with free products. Share products with family and friends shopping for those on their Christmas lists, and you can earn free products yourself!
Exclusive Host Rewards– Every month, Jordan Essentials offers a new exclusive host reward for those that host a party! If you're interested, ask your Jordie more about how you can be rewarded for sharing natural products online. (Hint: Your reward may be these amazing under eye gels and our Time Rewind Eye Gel serum). Plus, in November we are offering an additional host special you won't want to miss out on!
Share products during the holiday season– The holiday season is upon us which means many have started their Christmas shopping. Now more than ever, people are in search of natural products that support good health and healthy skin, and Jordan Essentials offers just that!
It's fun– Hosting an online spa party has never been easier or more fun! Jordan Essentials has the resources and tools you need to host your very own party. No worries if you've never hosted before, your Jordie will set you up with everything you will need.
If you're interested in hosting your own spa party or would like to learn more, reach out to your Jordie or click here! Happy hosting!
It's safe to say that many of us face stress on a daily basis, but there are many techniques that can help kick this weighing feeling to the curb. We are amazed by the power of natural products to combat stress in our own lives, so we figured we'd share some of our favorite ways to use them to beat stress, along with some self-care rituals we practice regularly.
Here are 7 ways to handle stress—not just today, but every day!
1. Keep Calm & Roll On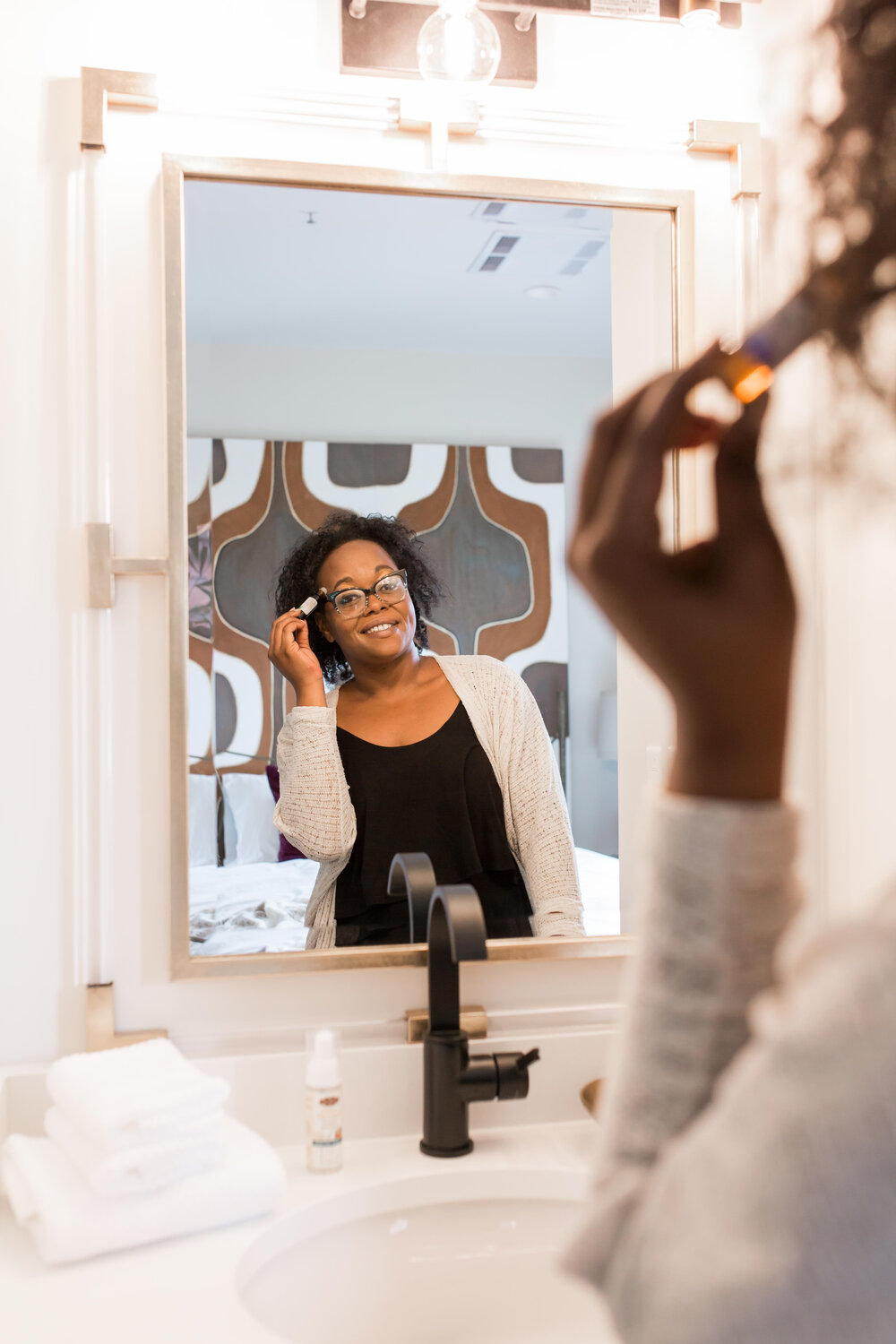 When in doubt, grab your essential oils roll-on. This convenient little helper is the perfect size to bring with you anywhere, and it is the best way to quickly apply essential oils when you need them most.
For a general feeling of calm, try the Peace Herbal Blend Roll On. This blend combines stress-relieving oils like ylang ylang, patchouli, frankincense, clary sage, sweet orange, and thyme.
For a stress-induced headache, you'll need the Headache Herbal Blend Roll On. Whether you have a tension, pain, or pressure headache, peppermint, lavender, sweet basil, and frankincense are to the rescue!
When you're stressed, one of the worst things that can happen is when anxiety keeps you lying awake at night. Try the Sleep Herbal Blend Roll On for a blend of lavender, sweet orange, and chamomile to help you fall into a deep, restorative sleep.
2. Take Some Deep Breaths
Meditation can be an intimidating practice, especially if you're new to it. But reaping the benefits of meditation doesn't mean you have to sit down for twenty minutes a day. Try a couple minutes of deep breathing to bring you into a state of peace. If you're feeling distracted during this practice, imagine yourself in a beautiful, calm place by the ocean or in the mountains. This breathing practice works wonders at reducing stress.
3. Spa Night With Face Masks
The best form of self-care is to do something you don't normally "have time" to do. While we may wash and moisturize our faces every day, it seems face masks have slipped into that luxury category where they're reserved for girls nights and spa nights. Next time you're stressed, instead of saying you don't have enough time, set aside 15-20 minutes to enjoy a relaxing evening with a face mask. Not only will your skin thank you, but taking the time to do something good for yourself is the ultimate reset.
Try the Purifying Charcoal Mask or the Detoxifying Clay Mask.
4. When Stressed, Find Child's Pose
Just like meditation, reaping the benefits of yoga doesn't require a full blown hot yoga class. Simply roll out your yoga mat and move through a few of your favorite poses. It can be tempting to get into the mindset of, "If I don't have time for a class, why bother at all?", but take a moment to simply fold forward, step into downward facing dog, or even pause in child's pose. Notice how good you instantly feel by taking on a new shape and moving your body.
5. Find Some Solitude In The Bathtub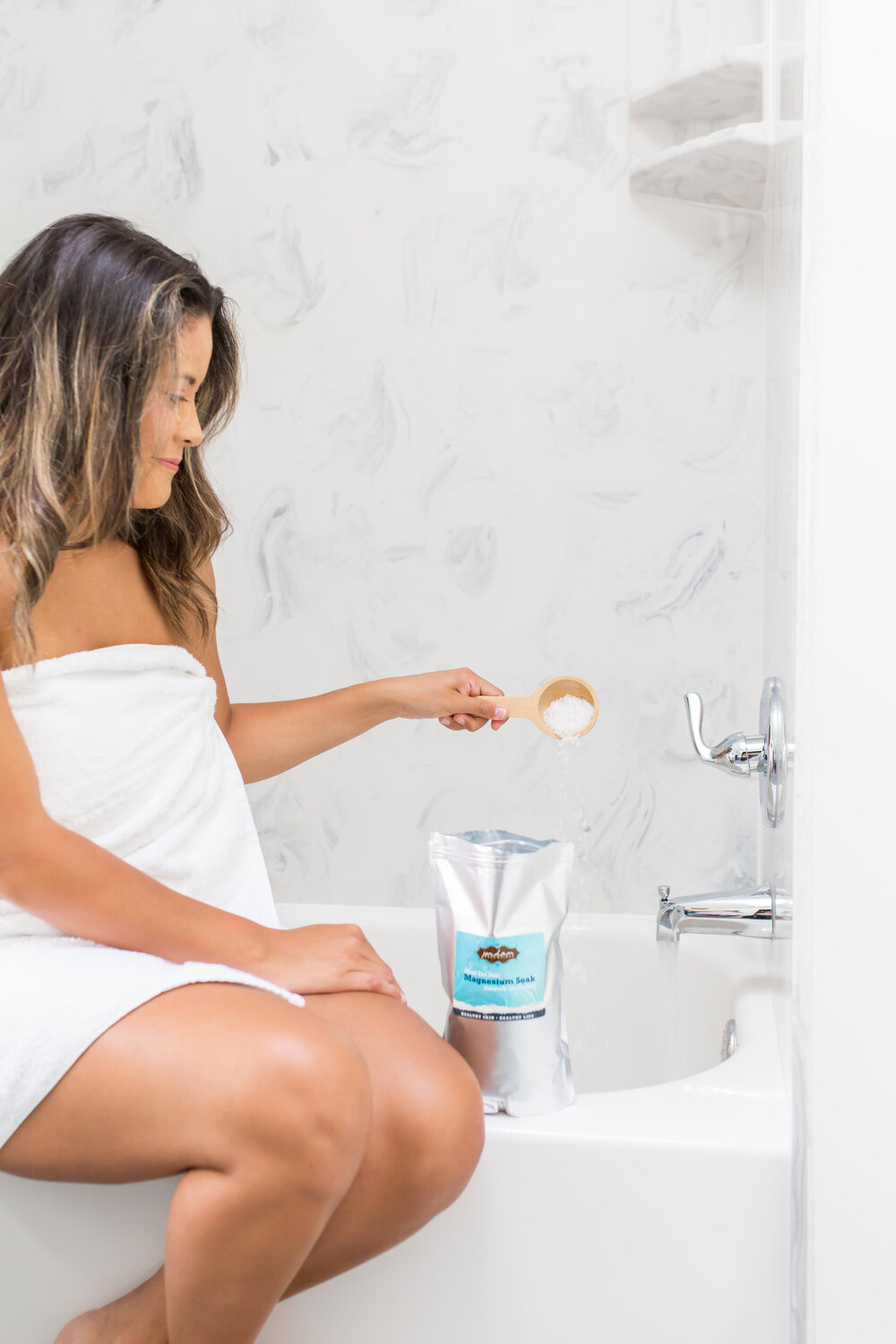 Feeling like you just can't get away? When life pulls at you in a million directions, you may dream of a weekend somewhere far away, but until then, treat yourself to an indulgent bath.
Magnesium soaks are the ultimate relief for body aches and tired muscles. Magnesium even promotes a deeper sleep. Pair that with your favorite essential oil (Lavender is great for relaxation), and you'll feel instantly relaxed.
6. Wake Up Early & Face The Day
When you're feeling overwhelmed and tired, the last thing you want to do is wake up early. But taking advantage of the first hours of the day can get you a head start on the tasks in front of you. Wake up early and tackle your biggest projects first. This will eliminate the looming stress of all you have to do. You may even want to wake up and workout or tackle some chores—whatever typically stresses you out midday, these are great things to do first thing in the morning to get them out of the way.
7. Tend To Your Feet 
Beat stress by massaging your feet. We carry a lot of our workload tensions and stress in our feet, so treating them to some self-massage can be incredibly rejuvenating.
As we mentioned earlier, magnesium is super beneficial in treating muscle pain and body aches, and this Magnesium Lotion with Peppermint will nurture your feet and provide a stress-relieving scent.
Whatever you decide to do today to banish stress, make sure to take care of yourself and set aside plenty of time to nurture your body, your skin, and your soul.